IS THE CASH PROCESS IN YOUR BACK OFFICE ALREADY OPTIMAL? CHECK IT!
IT'S TIME FOR CASHOPT!
The optimum – intelligent cash management terminals to optimize your cash processes!
The new CASH PROCESS OPTIMIZERS will deal with your cash handling at your back offices and at POS as recycler and/or deposit systems for coins and/or notes.
The CASHOPT product series is characterized by a customer-optimized hardware setup and an optimal system structure. This leads to a favourable price and a high cost/benefit effect for you!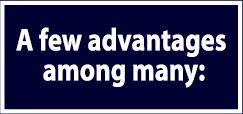 Highest stapled note capacity – Bundesbank-certified

Highest capacity in this product segment

Notes stapled in SafeBag

Highest calculation speed

Optimal service functions

Very service-friendly and low-maintenance

Highest-quality components

Online monitoring

Expandable with functionalities according to your needs